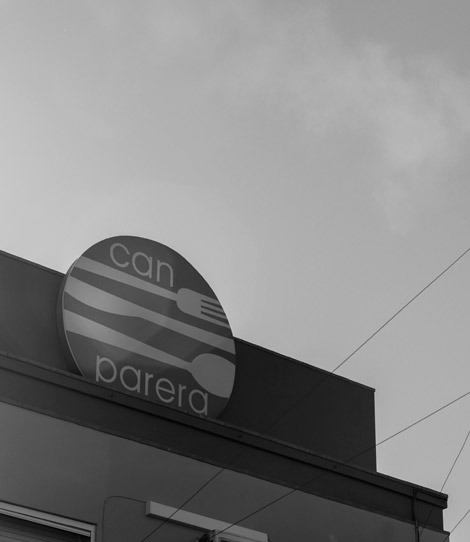 At Can Parera we like to eat well. For us, eating well means eating traditional dishes in the most "home-cooked" manner possible, and we want to share this passion with all our customers, whether it is for a quick midday menu or for enjoying our popular and generous cooked breakfasts. We love seeing how our customers relish every dish, every flavour, and feel the happy atmosphere generated spontaneously in our dining room.
We offer an à la carte menu, cooked breakfasts, midday set menu on weekdays, fixed menu for groups and also takeaway food. Call us if you want to book a table in our restaurant.
Eat well.
Come to Can Parera.
Quality home-cooked food at good prices.
Satisfied Customers

SATISFIED CUSTOMERS
Good food
Excellent service and a very popular place. All delicious, in generous quantities and at very reasonable prices. Recommendable. Easy parking. We'll be back!
Very popular
Restaurant offering traditional Catalan food at very good value for money. It is usually full, so the products are always fresh.
Family meals
A good place for parking, having a good breakfast or the home-cooked set menu,
all with good, friendly service. I recommend it.
Highly recommended
Excellent value for money. Whenever my husband and I spend some time in the area we eat there regularly. Everything is very good, well prepared, with good table service... You can't ask for more.
You have to taste their rice
I've always eaten excellent rice dishes here, some of them surprising in their originality. The lobster dish is marvellous. Good taste and good, fast service. The day's set menu is also very good. We're keen to go back.